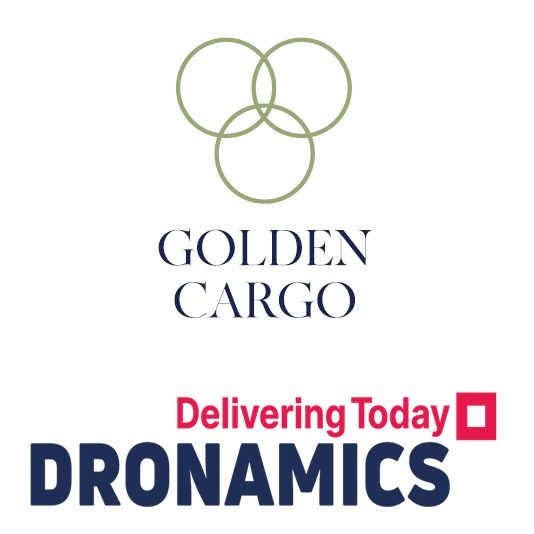 Dronamics appoints Golden Cargo as GSSA in Greece and Cyprus
LONDON - 2 December 2022 - Dronamics, the world's first cargo drone airline with license to operate in Europe, today announced that it has appointed Golden Cargo as its General Sales and Service Agent (GSSA) in Greece and Cyprus.
The partnership aims to establish Dronamics' presence in the two markets where businesses and communities will benefit from same-day delivery thanks to its growing droneport network.
"Golden Cargo has decades of expertise in the shipping and logistics segment, making it an ideal GSSA partner for us. We are very much looking forward to developing and fully realizing the full potential of the Greek and Cypriot markets together," said Svilen Rangelov, Co-Founder and CEO of Dronamics.
"Dronamics offers something that is crucial for time-sensitive shipments and is not widely available in Greece and Cyprus now: same-day delivery. We are delighted to work with Dronamics in gearing up expansion and making this unique service available to more customers," said Kostis Achladitis, Managing Director of Golden Cargo.
About Dronamics: Dronamics is the world's first cargo drone airline. Аs a leading developer and operator of large, long-range drones built specifically for cargo, its flagship Black Swan is able to carry 350 kg (770 lb) at a distance of up to 2,500 km (1,550 mi) up to 80% faster, 50% cheaper and with up to 60% lower emissions than alternative modes of transport, including airfreight. This enables same-day shipping over very long distances for a variety of industries: from pharma to food, from e-commerce to spare parts. The company's fast-growing team includes some of the most experienced aerospace and logistics experts. Dronamics is Europe's first licensed cargo drone airline and IATA's first Strategic Partner for drones worldwide.
For more information, contact This email address is being protected from spambots. You need JavaScript enabled to view it. or visit our Media Area at https://www.dronamics.com/media