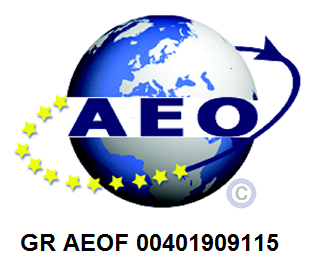 We are proud to announce that Golden Cargo SA has attained the 'Authorized Economic Operator - Full' (AEOF) certification in effect as of June 23 2015.
This certification is the highest level achievable in the EU program for Authorized Economic Operators (AEO), and comprises 'Customs Simplifications and Security'.
An AEO is a party involved in the international movement of goods that has been approved by or on behalf of a national customs administration as complying with World Customs Organization (WCO1) supply chain security standards.
The concept of this certification is to regulate companies at global level, and the objective of the World Customs Organization is therefore to  create this status in all adhering countries. At present, the AEO program is in force throughout the entire European Union.

 The advantages of becoming an AEO operator are associated with greater speed and security, and can be summarized as follows:
Customs authorities will not re-examine conditions when the  AEO applies for customs simplifications authorization.     
Priority treatment of cargo if earmarked for inspection.
Fewer physical and document based controls for AEO, unless other  legislation applies (CAP policy).       
Less data for pre-arrival/departure information.
Inspections may be carried out at a convenient place for AEO.
Customs authorities will focus on high risk cargo (non-AEO).
Competitive advantage compared to non-AEO companies. A reliability and security status recognized throughout the EU and with increasing international validity.  
Marketability: AEO status can lead to further business opportunities as companies are considered secure and reliable traders.
Better communication between Customs and Trade. (Customs compliance officer / AEO internet community).